Pop Art Den - Coming Soon
University students will lead a new Pop Art Den, showcasing a variety of signature art pieces and special collections designed by local and student artists available for purchase exclusively at the University Store on Fifth. Opening on February 13, 2020, all areas of the Den will be managed by students, from store management to artwork displays and inventory, supporting the academic mission of the University. Featured artists will rotate throughout the year, and a portion of all proceeds will be donated to benefit student initiatives on campus.
Hours
Tuesday/Thursday: 2:00PM - 6:00PM
Wednesday: 4:00PM - 8:00PM
Friday: 2:00PM - 5:00PM
Saturday: 11:00AM - 5:00PM
#bystudents4students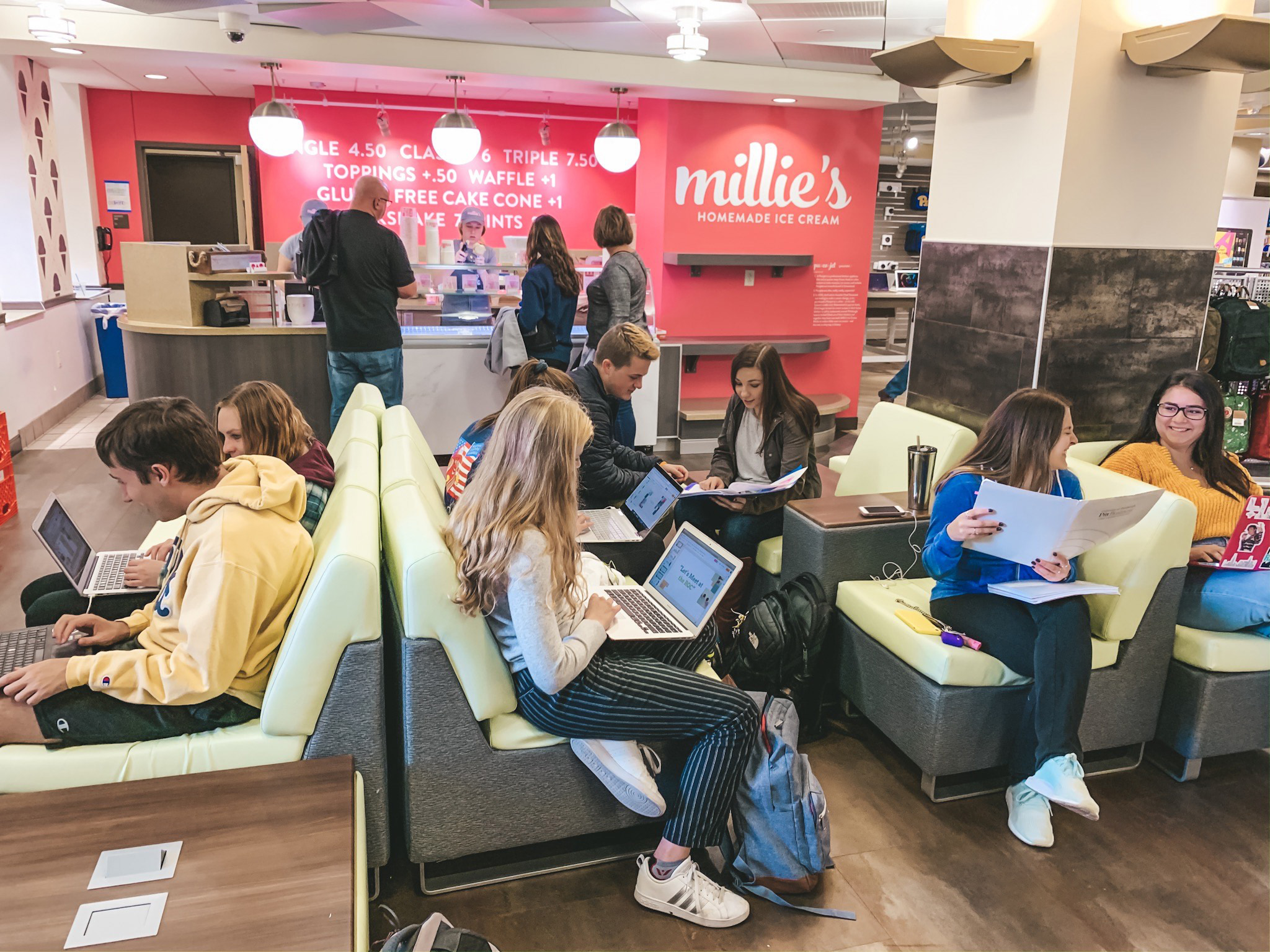 This area in front of Millie's Ice Cream will be renovated to become the future home of the new student-led Art Den, opening during Pitt's Year of Creativity.