University Stores Fashion Show
The University Store on Fifth, The Pitt Shop, The Pitt Shop at the Pete, and Maggie & Stella's were proud to work in partnership with the Hospitality team to present the United Way Fall Fashion and Food Truck Fest on Nov 4, 2022!

All the partners of this event donated a portion of proceeds to our University of Pittsburgh United Way campaign.

Now you can browse our featured runway looks below and mix-and-match your favorite outfit!
H2P!
The University Store
The Pitt Shop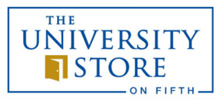 4000 Fifth Avenue
Pittsburgh, PA 15213
412-648-1455
Please enter search criteria