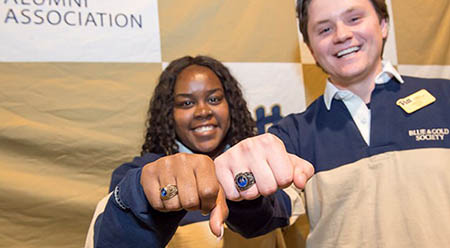 Pitt Class Ring Ceremony
The official class ring of the University of Pittsburgh symbolically commemorates the unique and lifelong connection alumni have to Pitt. Students who purchase a class ring are making an investment that will last a lifetime. This ring is a tangible connection to your alma mater.

The evening prior to you receiving your ring at the Pitt Class Ring Ceremony, each ring will spend the night at the pinnacle of this great University, atop the Cathedral of Learning. The rings are placed there as a symbol of the heights each of its wearers will reach upon graduating from Pitt.

As a student, the ring should face inward, towards your heart, as a motivator. Upon graduation, your class ring should be turned so that it is facing out to the world ready to face any obstacle.

View the full photo album from the 2018 Class ring ceremony here.
---
2023 Marks the 6th Annual Official Class Ring Ceremony

The University Store on Fifth proudly supports the in-person ceremony that will take place at the Cathedral of Learning in the Commons Room. After 3 years of virtual ceremonies, we can't wait to celebrate this time-honored tradition with all past and present ring recipients. All Students and Alumni who have purchased a ring are invited to attend with their family and guests.

Date: Saturday, March 25, 2023
Time: 3pm
Location: Cathedral of Learning, Commons Room

The Official Class Ring Ceremony includes the tradition of storing the rings in the highest point of the Cathedral of Learning the night before the ceremony. This exclusive location provides a magical element to the ceremony and a unique experience for those participating to know their ring is a true part of the Pitt tradition and community. This year's ceremony will feature Pitt musical groups, remarks by the Blue & Gold Society, and a keynote speech by Dean Panzella.
Are you a past or present ring recipient and would like more information?
Please call 412-648-1455, email [email protected], or stop into The University Store on Fifth to speak with a staff member.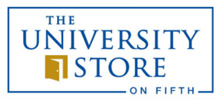 Please enter search criteria