Heinz Memorial Chapel
We are excited to announce a partnership with Heinz Memorial Chapel and the University Store on Fifth!
The Heinz Memorial Chapel on Pitt's campus is a non-denomination chapel open to all. The chapel was a gift of Henry John Heinz, founder of the H.J. Heinz Company, who wanted to honor his mother. Heinz's children added to his bequest to memorialize their grandmother and honor their father.
Heinz Chapel is open to the public and hosts religious services, weddings, concerts, classes, memorial services, celebrations, private events, guided tours and more.
The items for sale are offered as keepsakes from this beautifully designed neo-Gothic building with its magnificent stained-glass windows.
Shop the Heinz Chapel Collection today!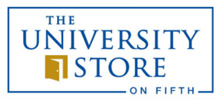 Please enter search criteria