TextBook FAQ
All of the course materials you need!
Owned and operated by the University of Pittsburgh, The University Store on Fifth ensures that our students, faculty and staff have the tools necessary to successfully navigate their Pitt experience.


The University Store on Fifth has all textbooks and course materials needed for every class at Pitt.


We offer a variety of formats, including rentals, along with a price-comparison service available on our website.


We make it a priority to carry as many used textbooks as possible.
Course Material Options
New | Used | eBooks | Course Packets | In-store Rentals | Library Reserves


Students can go to pitt.verbacompare.com to compare University Store prices with those of major retailers.


Students can purchase textbooks from our store, or from comparison vendors, all from our website.


Inclusive Access course materials give students access to digital course materials assigned by faculty members for select classes and are billed to a student's account. This material provides discounted, accessible, interactive and adaptive content directly in Canvas.


Students can view which of their course materials are available on reserve for their use through the University Library System at this link: https://library.pitt.edu/course-reserves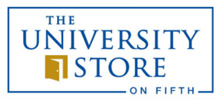 Please enter search criteria