Custom & Rental Regalia
Dress in the Best to Celebrate Your Success!
Order Pitt Custom Regalia



School of Law, School of Dental Medicine and School of Medicine


Orders will open the week of February 20, 2023.

Purchase Regalia for Pitt Law, Pitt Dental, and Pitt Medicine.

Regalia sets include cap, gown, tassel, and hood for all degrees.


Please contact us with any questions regarding your purchase.
Call 412-648-1455 or email

[email protected]

.

---
Pitt Custom Regalia
Pitt Doctorial Regalia is unique to the University, following a grand tradition of universities choosing designs and colors to make their doctorial regalia uniquely their own.

Our custom Pitt Doctoral Regalia is specially made for you, and we use high-quality fabric with a design hand-selected by the University's leadership.

Available for all Doctoral graduates and alumni, these custom robes will help you represent your alma mater for years to come!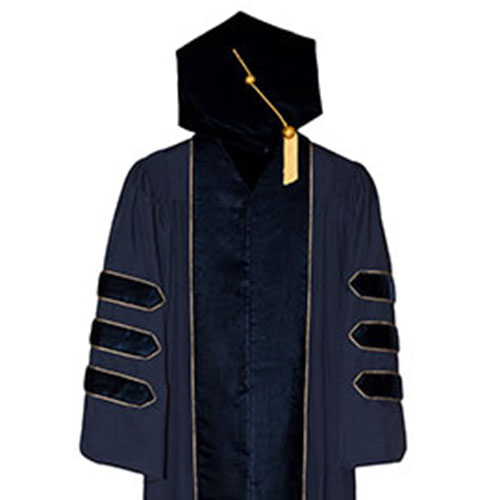 Custom Academic Gown
Our custom regalia gown is made of venture material in dark blue. It is highly stain and wrinkle-resistant material and features navy velvet panels and chevrons, outlined in Pitt gold cording.
Minimal pleating
Detailed, ornate stitching
No right side slit or inner sleeve
Custom Academic Hood
Academic hoods are designed to represent your scholastic degree, discipline and Alma Mater. Pitt hoods are made of navy venture material, while the color of the exterior velvet denotes degree.
Venture exterior
High-quality satin lining
Plush-velvet degree color
Custom Academic Tam
The traditional velvet tams are carefully tailored to complete your Oak Hall gown. Tams feature:
Navy Velvet
Six-Corner
Attached, Two-Button, Silky Tassel
Custom Regalia for Fall 2023 Ceremonies must be ordered by October 6th, 2023. >> Click Here To Order <<
---
Pitt Rental Regalia
If you are a Faculty or Staff member who is interested in renting regalia, please contact our Special Orders Team at [email protected].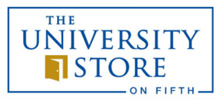 Please enter search criteria