Dress in the Best to Celebrate Your Success!
Shop Pitt Standard Keepsake Regalia
Check back in February!
Regalia sets include: cap, gown, tassel, hood for all degrees.
Please contact us with any questions regarding your purchase:
Call 412-648-1455 or email
[email protected]
---
Pitt Custom Regalia
Custom Academic Gown
Our custom regalia gown is made of venture material in dark blue. It is highly stain and wrinkle-resistant material and features navy velvet panels and chevrons, outlined in Pitt gold cording.
Minimal pleating
Detailed, ornate stitching
No right side slit or inner sleeve
Custom Academic Hood
Academic hoods are designed to represent your scholastic degree, discipline and Alma Mater. Pitt hoods are made of navy venture material, while the color of the exterior velvet denotes degree.
Venture exterior
High-quality satin lining
Plush-velvet degree color
Custom Academic Tam
The traditional velvet tams are carefully tailored to complete your Oak Hall gown. Tams feature:
Navy Velvet
Six-Corner
Attached, Two-Button, Silky Tassel
---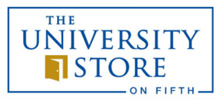 Please enter search criteria